Choosing the right countertops for a restaurant, cafe, or bakery isn't easy. There's the design aspect to think about. And the durability of each different stone. That's basic, right? Easy! But – surprise, surprise! – there's another sneaky little question that needs to be answered: what stone countertop thickness is suitable for a restaurant setting? We're going to answer that today!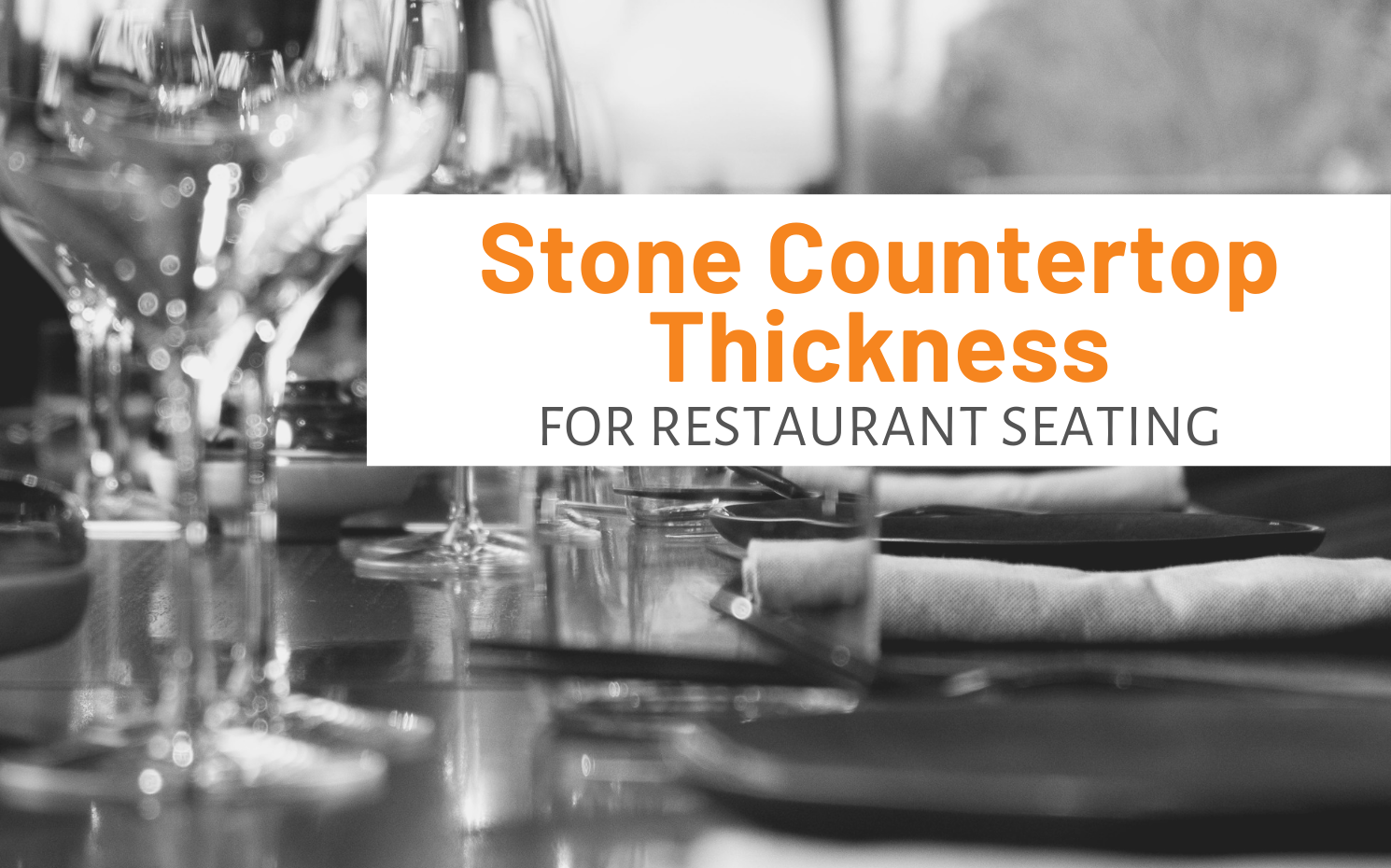 Three common stone thicknesses
Generally speaking, stone (such as granite, marble, and quartz) comes in three thicknesses: 1.2 centimeters, 2 centimeters, and 3 centimeters. It may vary by manufacturer, but these are the most common.
A stone countertop thickness of 1.2 cm is out of the question for your purpose. Some luxurious homeowners have started using super thin stone countertops. But they're definitely not dealing with high-traffic like a restaurant deals with all day long! Usually, thin stone such as 1.2 cm is used for fireplace surrounds, backsplashes, and showers. It wouldn't hold up in a restaurant setting. Today we want to look at 2 and 3 cm thicknesses. These are the standard thicknesses for stone countertops (at least, for anyone who's not a millionaire).  
Breaking it down
Again, it almost comes down to what kind of look you want. What your design preferences are will heavily influence which thickness you choose. A 2 cm thick stone is slightly more modern. It has a contemporary profile: sleek, thin, and minimalist. On the other hand, 3 cm is chunkier and leans toward a  more traditional look, perfect for a farmhouse or rustic design scheme.
And yet, you'll certainly want to consider the durability of each. In a restaurant (or any eating-place for that matter) there is a high degree of traffic. Cracks in the stone can happen easily. The countertops are going to be used day after day, all day long! So to minimize repairs, for a restaurant, at least, we recommend using 3 cm stone.
Let's imagine for a minute that you have bar seating in your restaurant or cafe. That countertop is going to extend over the end of the counter (or jut out from a wall) for eight, ten, or even twelve inches. By the way, the legal limit is twelve inches without support. That's a lot of overhang! Imagine a two centimeter stone bearing the weight of being leaned on all day. Articles will drop onto the surface, weakening it even more by chipping the surface. It probably won't be long until you have to repair it.
However, 3 cm stone maintains far more integrity. If you look at 2 and 3 cm stone side by side, 3 cm appears considerably thicker. And it is! By choosing that extra centimeter, you basically eliminate any costs you may have pay to repair it later. Not only is it cost-effective in the long run, but you're also insuring yourself against a big pain in the neck.
Some other considerations
But what if you just love that thinner look? You have to get what you want, right? 
Use a durable stone
And by durable stone, we mean don't choose marble. Go ahead with 2 cm countertops if you're in love with them. But also do yourself a favor and stay away from soft, porous stones. There's plenty to choose from in the granite and quartz department!
Mix and match
Instead of using 2 cm for tables and bar seating, consider using it for a sales counter instead. Something that won't get the wear and tear that a seating area will. Another tip we love is to mix and match not only the thicknesses but the colors as well. If you're doing black tabletops or bar counters, contrast that with white counters in other areas. 
Don't give in to temptation…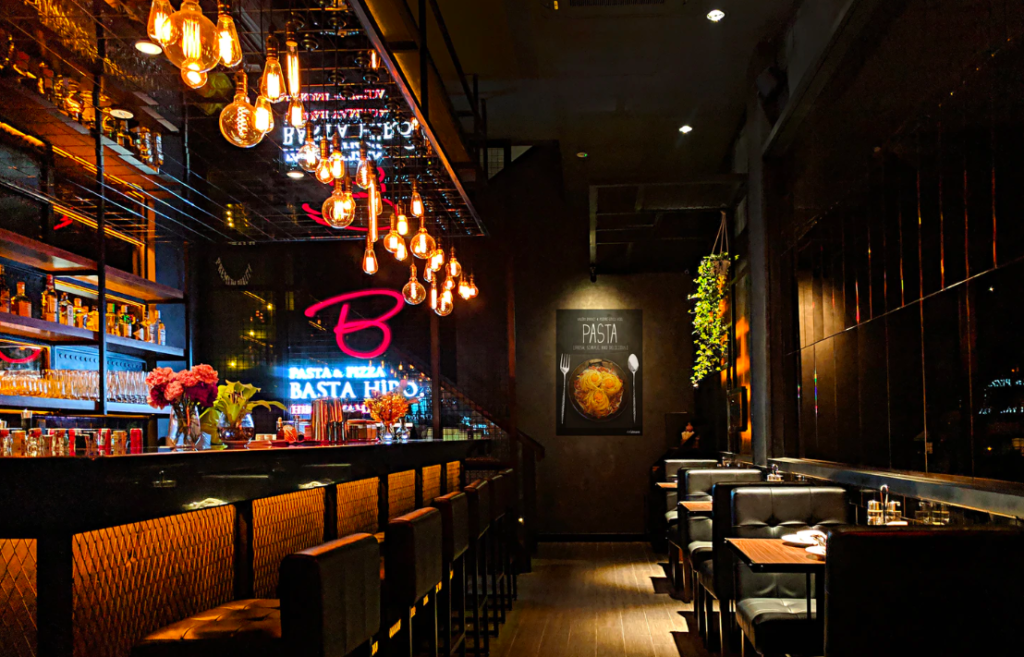 Some manufacturers offer 2 cm stone with a mitered edge – making it look like a 3 cm stone. It saves money, so it's a big temptation. But it's not at all that durable. A manufactured edge means more seams, and more seams mean more chance of breakage. A solid slab of stone is far superior in durability. "Faking it" means that soon your money-saving hack (that may have looked posh and expensive at first) may turn into a disaster later on if it chips or breaks! Plus, a mitered edge puts limitations on design, as well.
What's right for you?
What thickness you choose ultimately depends on your tastes, design, and what function you intend it to serve. And with these tips in mind, you can't go wrong! Still need some inspiring reading? Learn how to create a cohesive look using stone, and then have fun choosing the countertops for your restaurant!