We often think of stone countertops in residential environments. And while they are a sound style option for homes, they're certainly not limited to that application. Actually, they can create functional and fashionable workspaces in other environments, too. If you're wondering about using them in a commercial kitchen, you certainly want to take commercial kitchen design guidelines into account.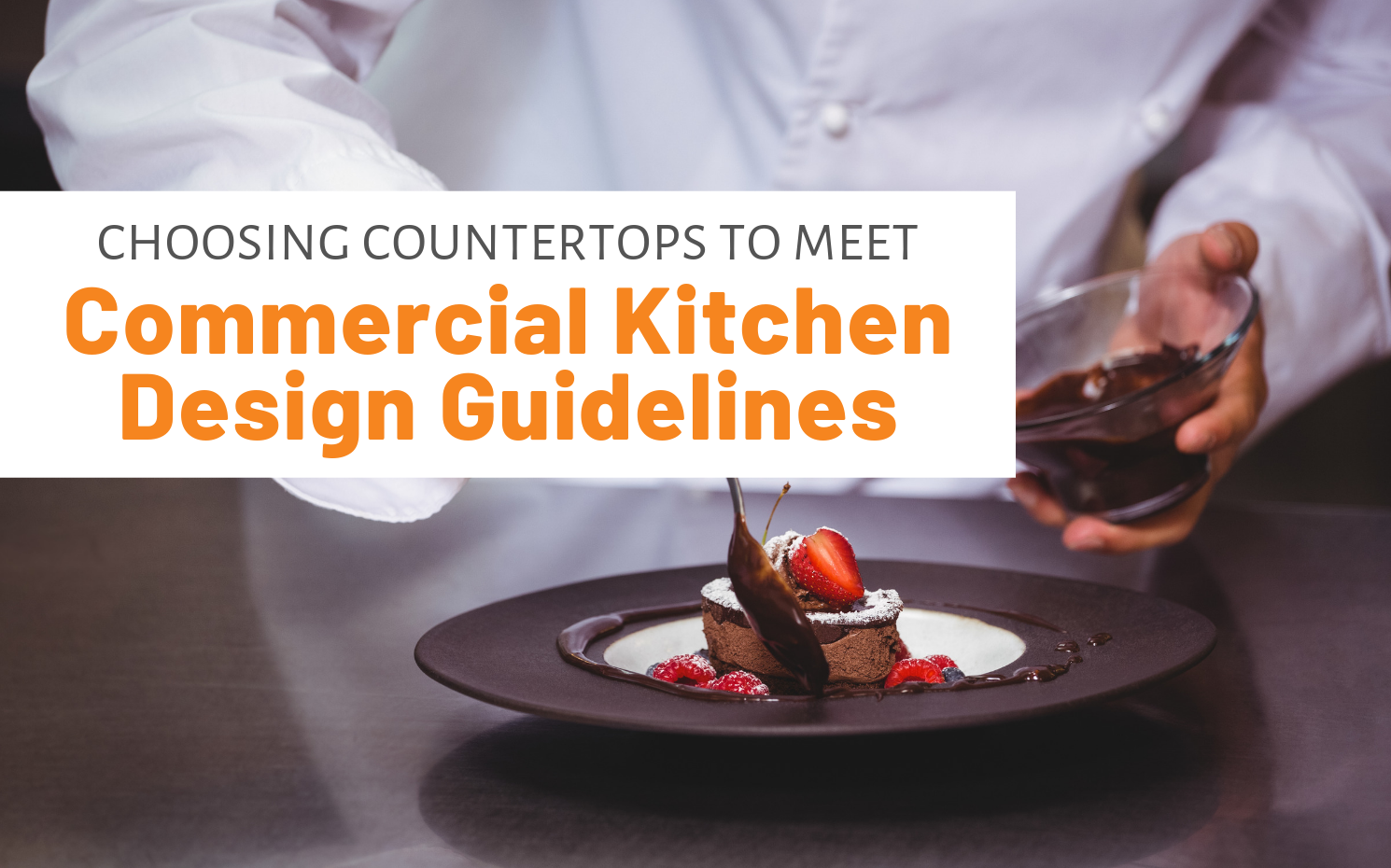 Finding commercial kitchen design guidelines
There are several sources that can help you discover how to design your commercial kitchen. We'll start with the U.S. Food & Drug Administration's (FDA) Food Code. We're not saying the Food Code is your one stop to figure out how to design your kitchen. Instead, in its own words, it's a "model" and "best advice." But states and agencies can adopt it, so it gets us off to a start. 
The code defines "equipment" as "an article that is used in the operation of a food establishment" and includes "table" in its list of examples (p. 7). Now, let's take a look at what the Food Code has to say about what equipment can be made of. 
Three things you want your commercial kitchen to be
Now, the Food Code helps us as we establish a couple of key considerations. Whatever countertop you select, chances are you'll need it to be: 
Wait, legal? Yes, legal. We didn't present the Food Code as your definite legal obligation. However, you do have definite legal obligations if you're operating a foodservice business. And it's your job to figure out what they are. 
Whether they come from the state level or from a more local governing body, you need to think about them early. Start during your design phase. You could begin by reaching out to your local authorities about applicable commercial kitchen design guidelines. They should be able to point you toward helpful information and individuals.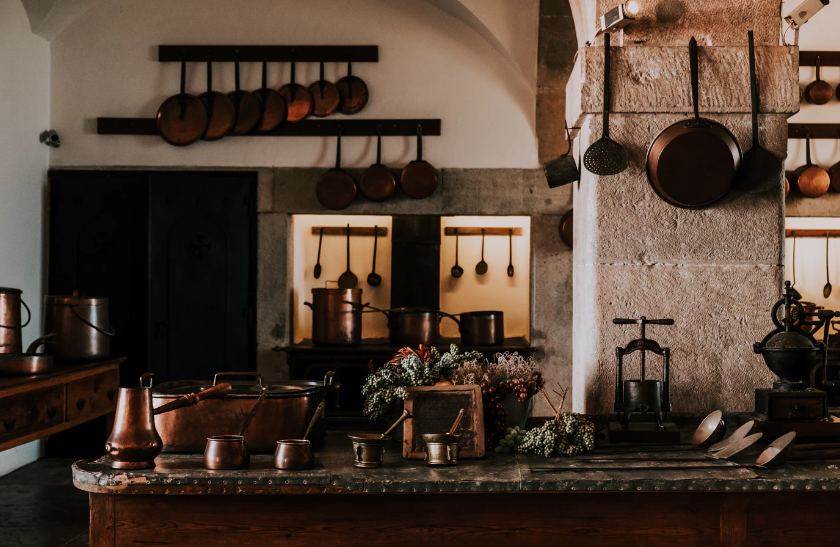 A surface that's cleanable
Even a simple term like "easily cleanable" is infused with meaning by the Food Code. Turns out the definition (p. 6) would want a surface that, "Allows effective removal of soil by normal cleaning methods." The good news is that most stone countertops can be cleaned using normal cleaning methods – but be sure to check with your stone specialist for verification. 
Likely, you'll have specific guidelines for cleaning surfaces that come into contact with food. Once you know what they are (or at least have a good idea), you want that knowledge to help inform your countertop selection. 
A surface that's durable
If your work surface is going to be subjected to constant use, then naturally you need it to be durable. But the kind of work you're doing may affect just how durable you need it to be. For instance, constant chopping is a different kind of impact than measuring and tamping espresso. Thus, discover what your requirements are as they relate to the work you'll actually be doing on a surface. 
Did you notice how under (D) above, the Food Code said equipment had to have a smooth surface? Well, smooth is relative, right? Interestingly, the Food Code even defines the word smooth on p. 21. So maybe it's not quite as relative as you think. 
Their definition includes "a food-contact surface having a surface free of pits and inclusions with a cleanability equal to or exceeding that of (100 grit) number 3 stainless steel." Which could provide some helpful parameters as you try to determine just how smooth is smooth. 
What part of your commercial kitchen
It's worth noting that the term kitchen could mean a lot of things, depending on how you're using it. So, let's say you elect not to use a certain soft natural stone because it wouldn't be prime food prep space. Still, it doesn't mean it's completely off the table everywhere. For aesthetic reasons, you might decide it would be perfect for a bar top near the food preparation area. (In, for instance, a restaurant where the bar overlooks part of the kitchen).
Ask the experts
Earlier we said that the Food Code was one source of guidance. Other sources could include local officials, a seasoned commercial contractor, or your stone specialist. Like us, they may have installed stone in other commercial venues. Thus, they may already have a well-developed sense of what's allowed in your area. Plus, they might know more than what's simply allowed, but also what's advisable. 
Choosing natural stone for your commercial space
Assuming you've listened attentively to local authorities and your stone specialist, you'll still have decisions to make. If you've discovered that stone is a viable option for some areas of your restaurant, cafe, etc. then you'll have to choose the stone. At this stage, an interior designer could help you choose well. You'll want it to blend with the rest of your design, at least if it's in a visible location. 
Many types of natural stone
As you navigate selecting and installing stone to meet commercial kitchen design guidelines, learn about the general pros and cons of your stone options. Head to our 4 Different Types Of Kitchen Countertops | Pros And Cons to get you started. (Find Part 2 here). Plus, you can take a look at How Wide Should A Bar Top Be For Personal Or Commercial Use? if you're in foodservice and need a bar countertop.