The holidays are here, and cold, cozy days call for hot drinks. Coffee, cocoa, tea, whatever strikes your fancy. You can't survive winter without them. But, today, we have a fun question for you: what if you were to choose a countertop based on your love of coffee? What would you end up with?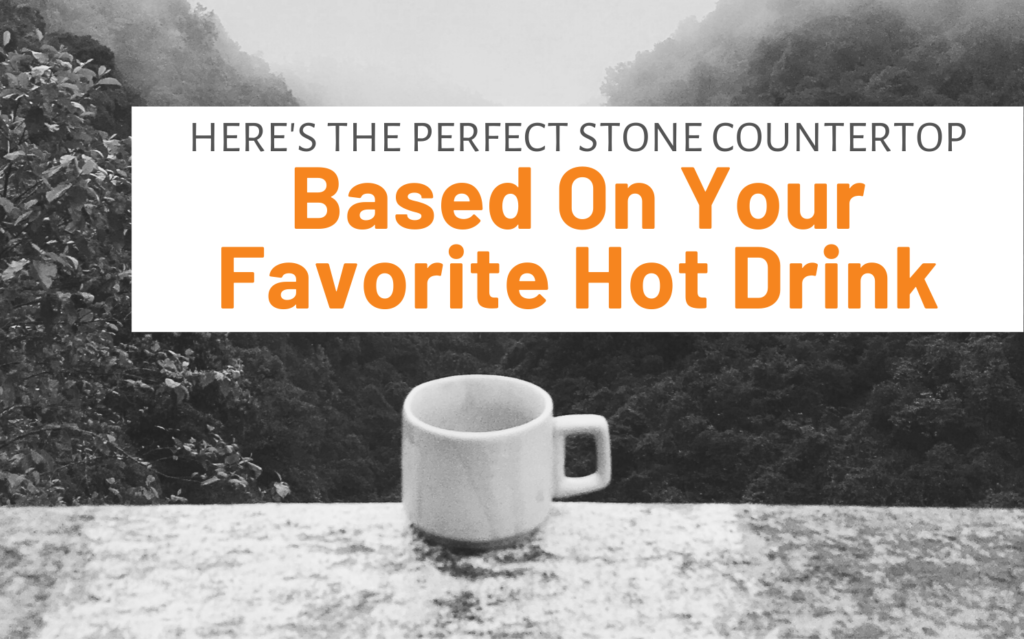 So curl up with a hot drink right now…
… and have a good time selecting favorite countertops bases on your taste in hot drinks. Naturally, we should point out that just because a certain countertop goes with your favorite wintery drink, that doesn't mean it's the right countertop for you. This is really just for fun! However, if you're on the lookout for the perfect countertop to suit your lifestyle, this may provide you with the inspiration you need.
Hot chocolate with marshmallows
We have one word for you: marble. Hot chocolate and marshmallows is a luxurious drink, perfect to warm you up after playing in the snow. Marble is your stone! It fairly screams luxury and elegant class. Plus, white marble even looks like marshmallow, doesn't it? Marble is definitely the right choice if hot chocolate is your winter drink of choice.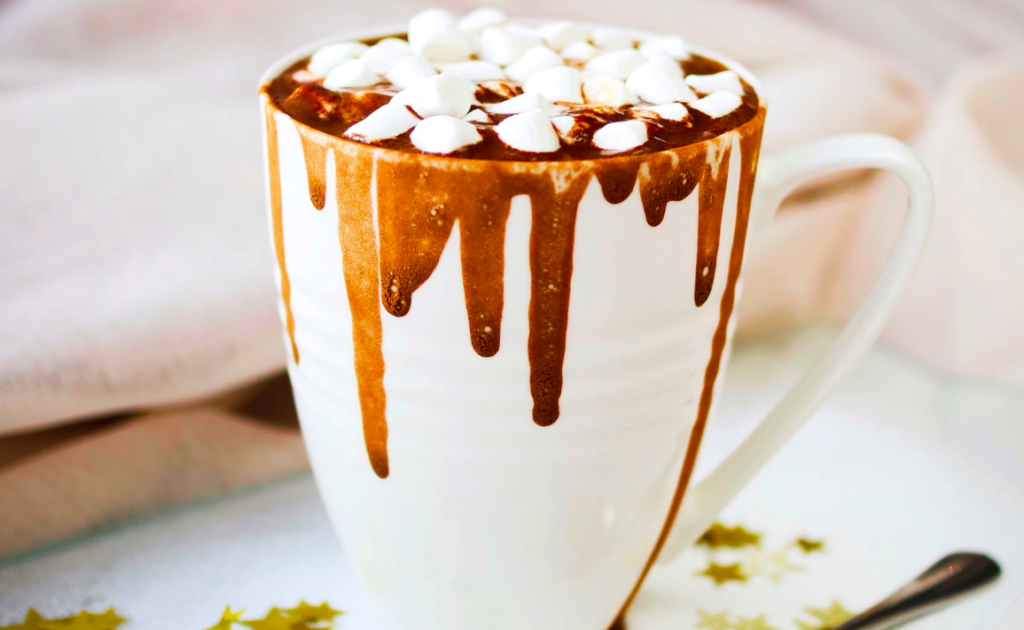 Pumpkin spice latte
What do you think of when pumpkin comes to mind? Spicy pumpkin pie? Chocolate chip pumpkin muffins? We think sandstone is a great choice if pumpkin spice lattes are your favorite. Although color can vary, usually sandstone has swirls of orange and white running through it. So, why shouldn't "pumpkin" pop into your head when you see a sandstone countertop? We think it bears a striking likeness! It may be the perfect choice for a pumpkin-latte-lover like you.
Espresso
Espresso is a dark, strong coffee originally from Italy. If this is your hot drink of choice, you probably like bold design with plenty of contrasting colors. Espresso is a strong drink, so we're guessing you value strength and durability, even when it comes to house design. Granite (probably dark brown or black) is the perfect match! 
Hot lemonade
Hot lemonade, maybe with the addition of ginger or honey, is a summer-lover's drink. A summer-lover who's forced to wait out winter, that is! Hot lemonade is the perfect way to beat the cold, while still hanging onto the summer months you miss so much. You're a "one drink fits all seasons" type of person. If that's you, the best countertop to match your personality is quartz. It doesn't require a bit of the maintenance that other countertops do, and you're the type who would love the ease and freedom quartz gives.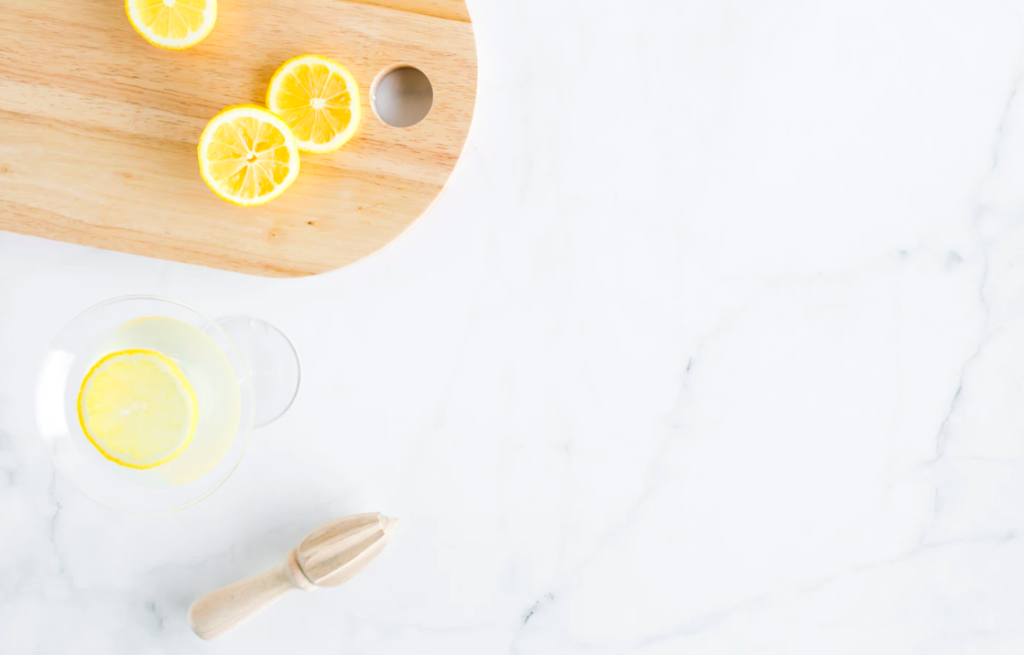 Hot milk
If you love curling up with a cup of warm, creamy milk before bed, you're a person who loves simplicity. Maybe you sweeten your milk, adding a little vanilla and cinnamon, but, however you make it, you could go for a simple cup of milk any day! Concrete countertops could easily be your jam. Concrete is perfect for a minimalistic design. So if you value simplicity, you may want to seriously consider concrete countertops.
White hot chocolate
You have an outside-the-box personality if you prefer white hot chocolate over traditional hot chocolate. If so, consider using glass for your countertop! It's completely outside-the-box, and it's beautiful … just like you and your white hot chocolate.
Hot apple cider 
Copper countertops aren't the norm, but they do exist, and they're gorgeous. Copper accents are popular and warm up the color scheme in a home. But copper countertops are taking things to another level. Copper is perfect for a rustic design scheme, and there is no other drink that says "traditional and rustic" like good ol' apple cider. Wouldn't you say there's a bit of a resemblance in color as well? Copper is the perfect choice for your hot apple-cider-loving self!
Chai tea
If you like chai tea, wood countertops may be a good choice. You're the kind of person who likes the rich blend of black tea and spices such as cinnamon, ginger, and cardamom. So we're guessing you're also apt to design your house with natural materials in mind. And probably rich color, too. Wood – either a solid slab or butcher-block – is a perfect choice. Wood, whether dark-colored or light, adds a bit of warmth and richness to any room! Just like chai tea.
Which is your favorite?
We hope that this gave you a good dose of inspiration, and that you're armed and ready to seek out the countertop that's perfect for you. If your countertop preference doesn't match your drink preference, no problem! You're a unique person who loves diversity. Don't be afraid to forge your own trail and pick a countertop that is unique and fits your lifestyle!