Still hunting for the right countertop material for your home? Fortunately, you have plenty of options. If you're among those who don't care for granite, marble, soapstone, or quartz for your countertops, then check out this list to discover a few other choices!
#1: Butcher block
This type of countertop is great for creating a rustic, quaint look in your kitchen. What else is this wooden countertop known for? Let's take a closer look.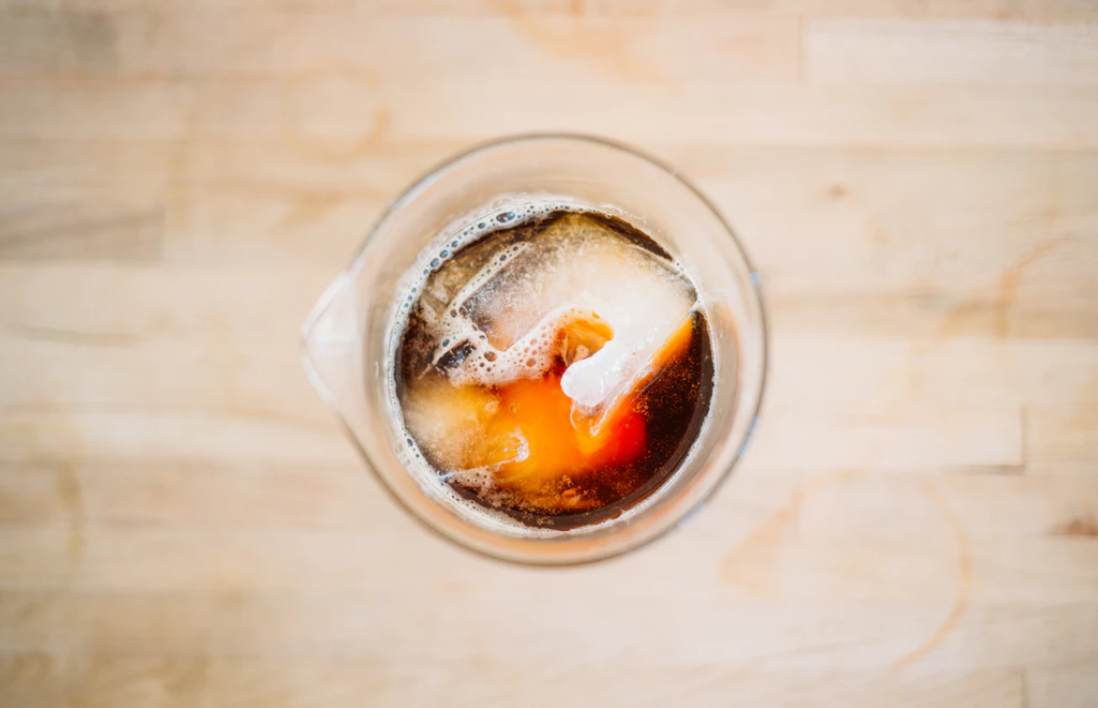 Reasons to use butcher block
This countertop material works with any style of kitchen, easily matching with other shades and textures.

Mild damage done to a butcher block countertop is easy to fix – you can simply sand out the blemish and recoat that area with the correct type of mineral oil.

Even better, your kitchen will still look stylish if you decide not to sand away chips or scratches in your countertop. Referred to as "distressed wood," the look of a moderately worn wood countertop is pretty stylish.

This type of countertop won't dull your knives.

On top of all that, butcher block is relatively inexpensive.
Some reasons to say "no" to butcher block
You'll have to do a little upkeep with a butcher block countertop. Sealing is a requirement. Every so often, you'll have to refinish the countertop as well.  

If you leave water on your countertop, you could end up with some serious problems.

Chips and scratches in a countertop bother some people more than others. Unfortunately, butcher block countertops are easily damaged in these ways (even though there's an easy solution.) Consider whether you're comfortable with that or not before buying.  
#2: Stainless steel
What do you think about a stainless steel look in your kitchen? These pros and cons of stainless steel countertops might help you make that decision.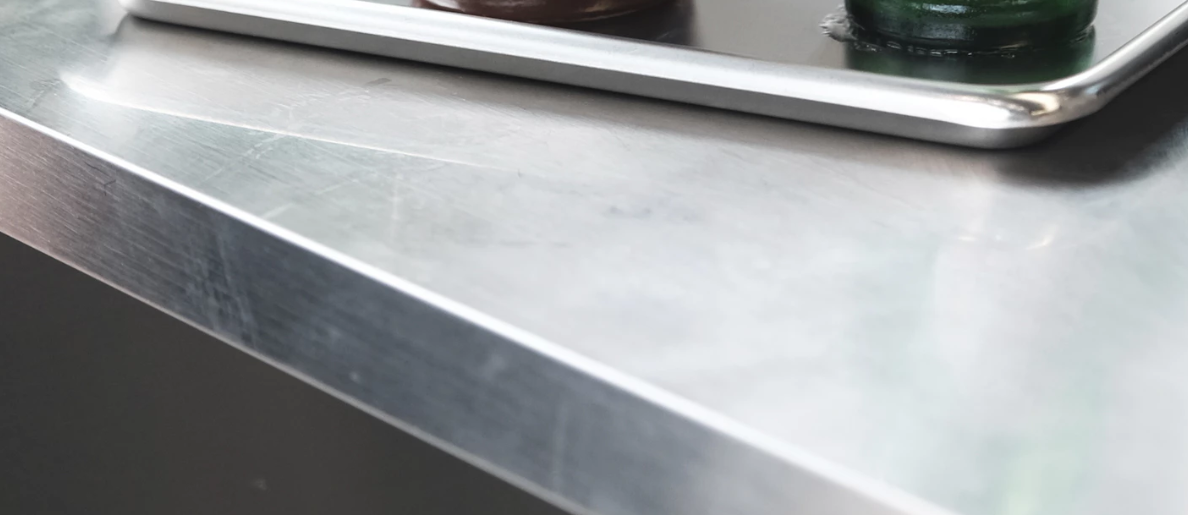 Pros:
Stainless steel is easy to clean and doesn't absorb bacteria or other unwanted byproducts.

You'll never have to worry about heat damage, stains, or even rust with stainless steel.

Additionally, the aesthetic qualities of a stainless steel countertop are amazing!
Cons:
You're going to make plenty of noise while cooking on one of these countertops.

If you don't protect them with a cutting board, your knives will dull quickly. The countertop will also scratch and dent if you cook on it directly.

Stainless steel is expensive.
#3: Solid surface
Perhaps you haven't considered this type of countertop before. It's actually pretty popular and well-known for its durability and cost-effectiveness.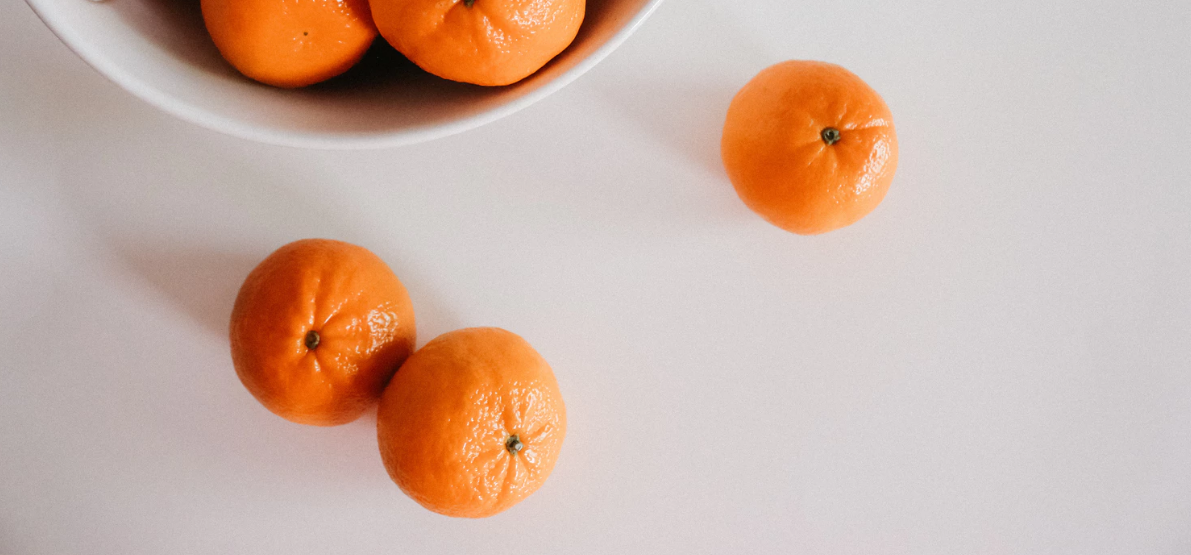 Some pros of solid surface to consider
It may not seem like the most glamorous material, but you'll enjoy this type of countertop for plenty of other reasons. Here are a few to check out:
Solid surface is extremely durable. It can easily handle an amount of force that would most likely chip or shatter other countertop materials.

It's a non-porous material. This means that it won't gather unwelcome bacteria over time.

There's a versatile range of designs to choose from.

You won't have to use anything special to seal or clean a solid surface countertop.

Typically, solid surface countertops are low-cost.
Some cons of solid surface to consider
Solid surface is fairly easy to damage if it's exposed to excessive heat, so you'll need to use pot holders.

You won't be able to use certain strong cleaners on a solid surface countertop, as it can cause damage. Instead, you can use simpler cleaning materials. Take some time to find out

how to clean your counter.

Unfortunately, solid surface is somewhat prone to developing scratches.
#4: Laminate
While laminate isn't the most highly praised countertop material, it does have some benefits that you shouldn't ignore.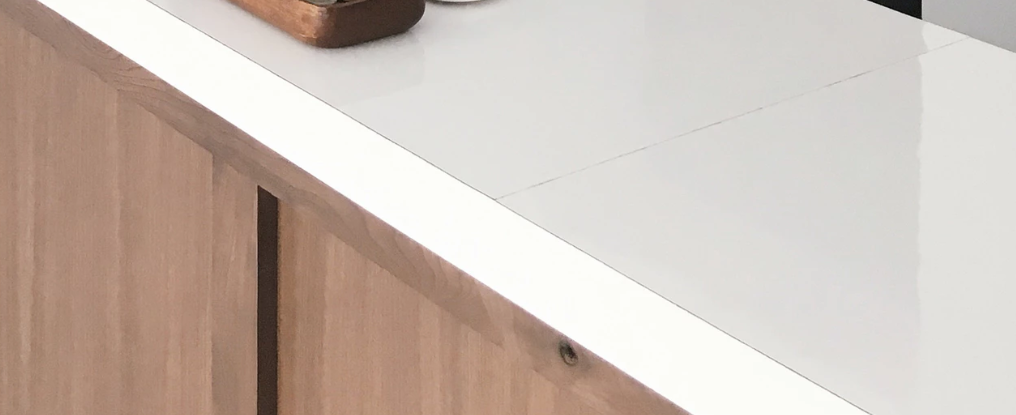 Why use laminate?
It's probably one of the most inexpensive options you can choose.

Upkeep is easy – there's no sealing or special cleaning techniques for laminate!

You'll be able to take your pick from plenty of design options.
A few things you won't like about laminate
Because laminate is cheap, it doesn't have the quality that a granite or marble countertop would. Therefore, you won't be able to rest hot items directly on the countertop, and you should expect wear and tear like scratches and other damage that happens easily on a laminate countertop.

Laminate won't add value to your home. In fact, it usually makes a home appear somewhat cheap. So, if you're planning to sell your home, laminate isn't the material you want to use.

Once you've stained a laminate countertop, you don't have a very good chance of getting the stain out…ever.
#5: Tile
If tile is low on your list of countertop choices, you should take a closer look – it might have some advantages you didn't know about!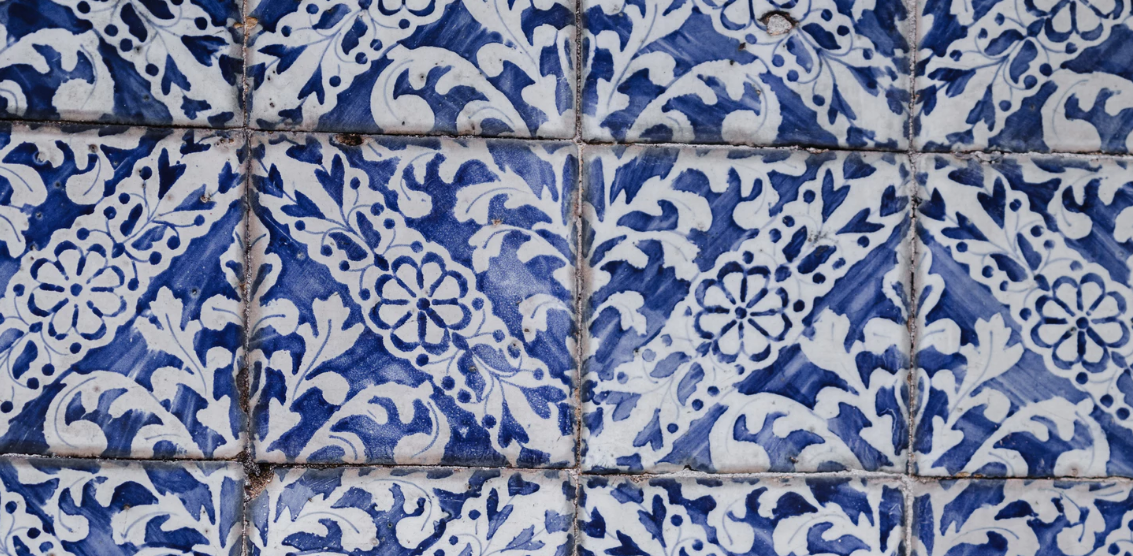 Advantages of using tile
Tile adds a gorgeous touch of style to your kitchen as long as you choose a type that accents your kitchen well.

It's much easier to replace than other countertops. That's because if one tile stains or shatters, you can simply remove that tile and replace it with a new one, rather than replacing the entire countertop.

Tile is low-cost, and even better, you can

install it yourself with ease.
Some reasons you shouldn't use tile
Unfortunately, tile is extremely prone to cracks, stains, discoloration, and scratches. The grout joints in tiles are also known for being very hard to clean.
What type of countertop will you choose?
There are so many different types of countertops that knowing which one to choose is difficult. So, don't make it more complicated than it is – just choose whatever works best for you! After weighing the pros and cons of all these countertops, as well as the natural stone countertops in our last article, we hope you'll be able to make this important decision.