There's nothing more satisfactory than creating a home you love. A home you are comfortable in, a home that works just right for your unique needs. The challenge comes in deciding how to create that cohesive look that you admire so much on TV. How do they do it?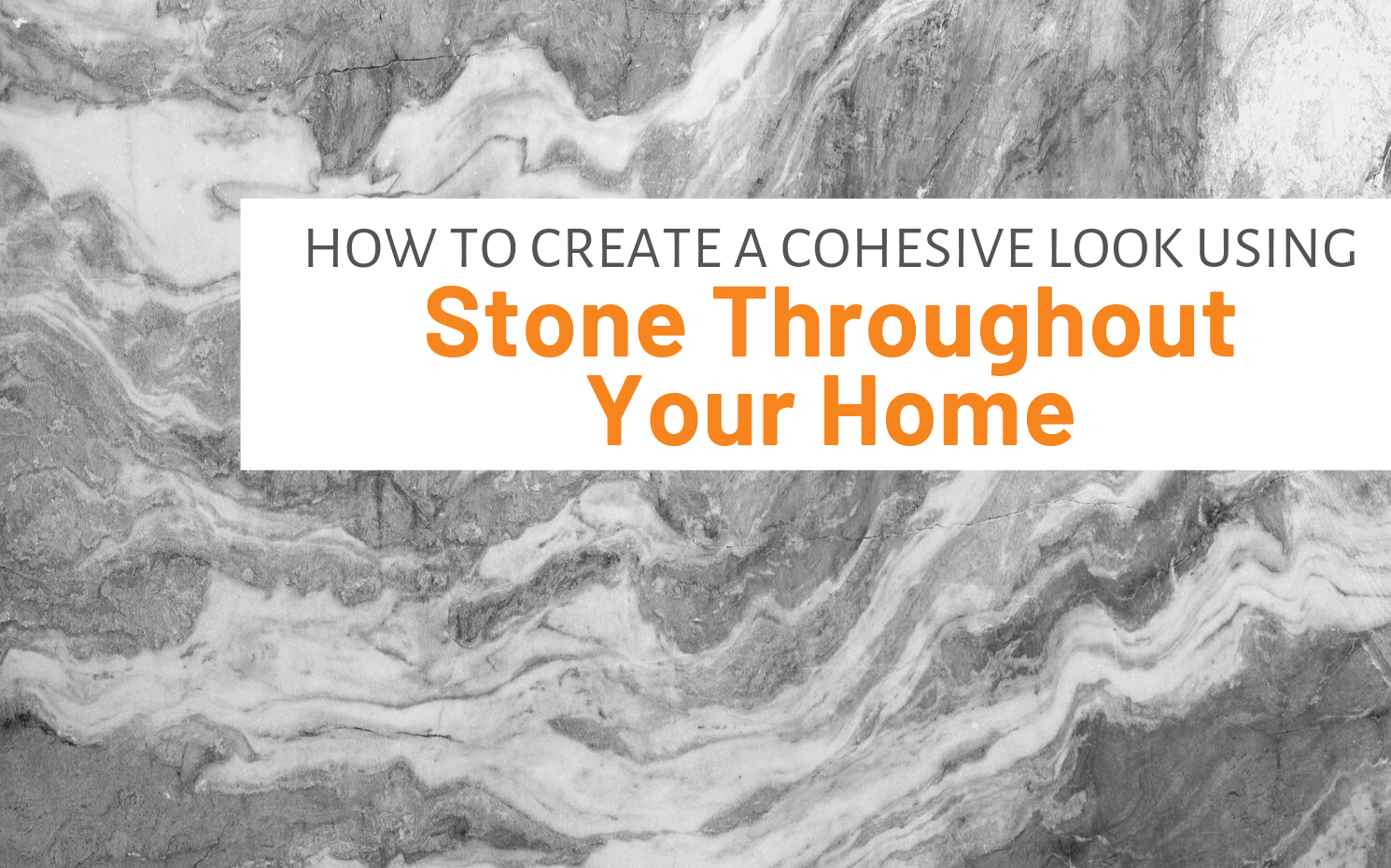 Today we're going to look at how you can create cohesion when you're incorporating stone into your home. Whether you're using several different types of stone in your home, or simply choosing kitchen countertops, stone is tricky. Yet it is a beautiful element that can be added to any room. Let's look at a few of your options!
The countertops
There's one thing in a home that is arguably the most important space in the entire house: the kitchen counter. It's also the trickiest. You've got to consider so many elements: cabinets, island, flooring, backsplash, appliances, vent hood! 
Now, you can't go wrong with a high-contrast look. It's one of the simplest to pull off. Dark cabinets with a light-colored marble or quartz countertop. Or vice versa. How about trying charcoal-colored soapstone or dramatic black granite and pairing it with white cabinets? Add a pop of color in the backsplash and you've got a timeless look that is visually appealing (and pretty trendy).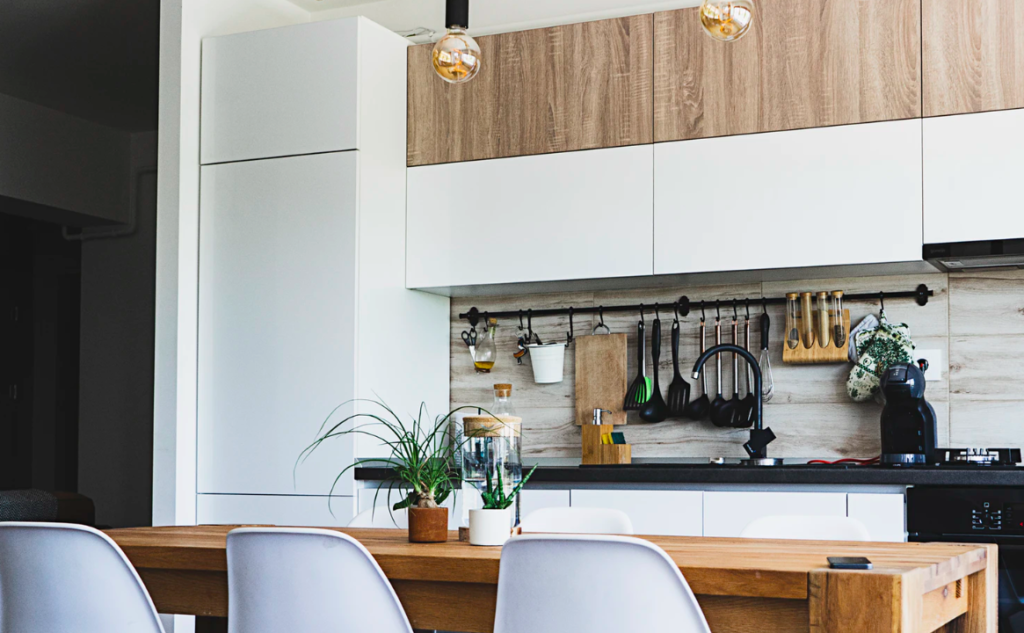 Or, for something a little more subtle, go for a low-contrast look. White counters on white cabinets allow the metal appliances to stand out, especially if you're going for a farmhouse look or industrial style. It also allows you to play with fun, bold wood tones in the form of shelving, decor, and more.
One popular technique is to contrast the main countertop with that of the island. Perhaps while the main countertops are black, the island countertop is white! This also gives you the chance of considering contrasting materials. Sure, put stone on your main countertop, but do butcherblock on the island. This warms up the space and keeps it from feeling stark and cold.
Then just play around with complementary paint colors for your cabinets. Rather than a simple (and sometimes, downright boring) white, add color, warmth, and your own flair to the room. Have fun!
The fireplace
The fireplace is the heart of the living room (or dining room, or master bedroom!). Therefore designing the room around the fireplace is crucial. 
So let's say you have a traditional flagstone fireplace. This is an extremely practical style since it doesn't take much thought to make a room work around the simplicity of such a design. If the stones are a naturally warm, brown color, you could simply complement that by adding rich red carpets, wood tones, and creamy-colored furniture. Or go modern and minimalist. Try toning colors down with white walls and subtle blues with pops of color throughout the room in the form of decor. This lets the fireplace be the dramatic focal point of the room. Or for a subtler, calmer feel, paint the fireplace white!
But what if you want to use a more elegant stone in your living room to create a sense of luxury? Marble, granite, and soapstone are a few of the many options. Often, marble fireplaces are white. They're sometimes streaked with light greys too. Often such fireplaces are used in rooms that are predominantly white, but you could try adding some color with a feature wall that surrounds the fireplace. Feature walls could be simply a bold paint color. Or you could consider wallpaper or wood for texture and interest.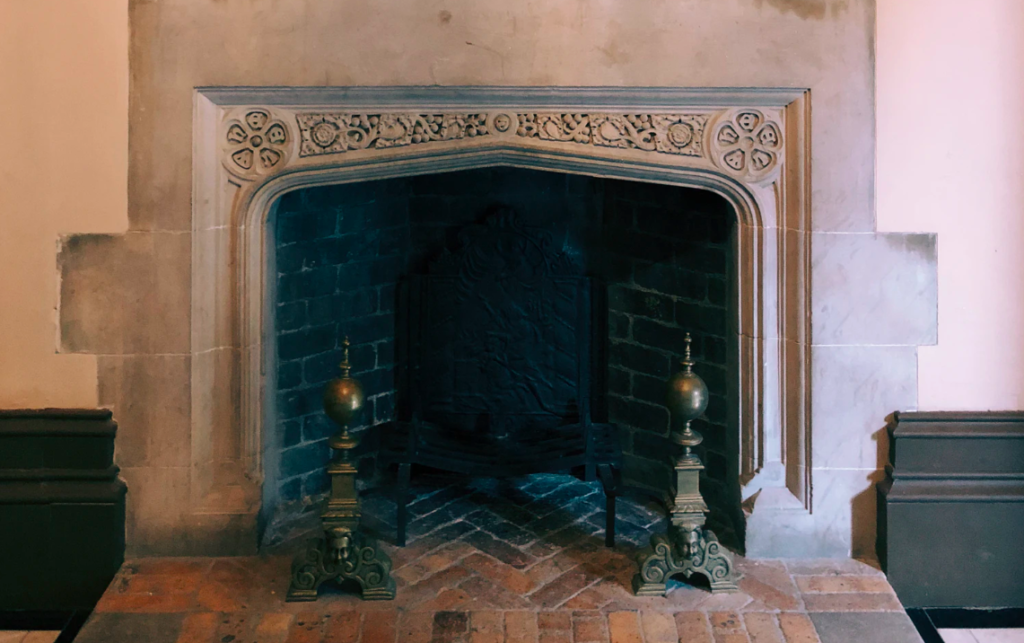 Granite comes in many different colors, so any of the above tips could be applied. Soapstone, with its dramatic color, could be complemented by installing copper or brass fixtures. Finish it off with some leather seating, and you'll be good to go!
One last thing to consider. If you have an open concept, where the kitchen is fully visible from the living room, or vice versa, you'll want to decide whether your countertop materials and fireplace surround will clash. Remember, opposites are very attractive. But choosing extremely similar marbles, for example, can tie it all in and create that desired flow from room to room.
The rest of the (many) options 
There are thousands of ways to use stone throughout your home. Stone-topped dining room tables and desks. Stone tile. Walls featuring river rock or recycled stone (which would look stunning in a bathroom!). Stone pillars outside. Stone fire pits or stone countertops for your outdoor kitchen. Using the above tips, you can create a cohesive look with stone and nail it every time. And remember, don't be afraid to try something new and create a space with your own personal flair.