With so many different countertops out there, how will you choose one for your home? To help you make this important decision, we've put together a brief look at some Michigan countertops that are trending right now. Hopefully, you'll find some inspiration for your own home here!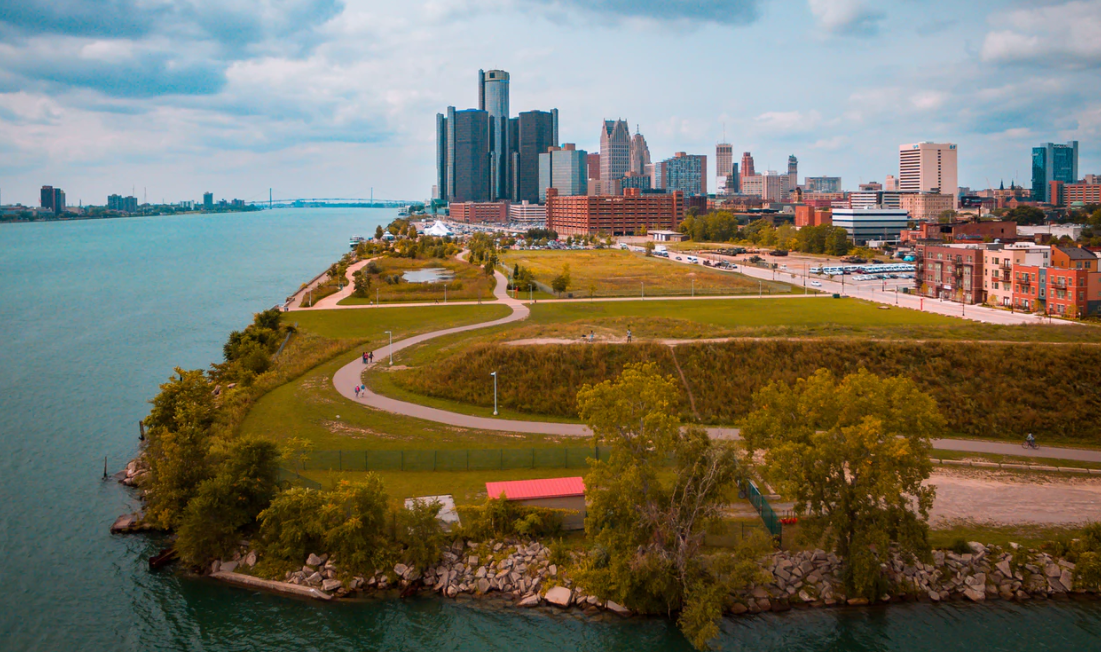 Marble look-alikes
With its smooth, elegant style, marble is a desirable countertop material. However, marble isn't at the top of the trending list right now. Instead, quartzite and manufactured quartz that look just like marble are the biggest trends. There are a few reasons why homeowners prefer marble look-alikes over pure marble:
In general, quartzite and manufactured quartz countertops are much more durable and long-lasting than marble countertops. This is especially true for a kitchen countertop.

Marble look-alikes capture the unique beauty of true marble countertops, meaning that you'll achieve that trendy look in your home while avoiding the potential weaknesses of a marble countertop.

While quartzite tends to be more expensive than marble, manufactured quartz is usually a little cheaper, making it a more affordable choice than genuine marble countertops.
Any natural stone is trendy for your Michigan countertops
Of course, you don't have to limit your options to quartzite or marble. Any type of natural stone is pretty on-trend at the moment; granite, lava, soapstone, and sandstone are some other natural stone choices that you should consider. There are a few things you should keep in mind if you're planning to use a natural stone: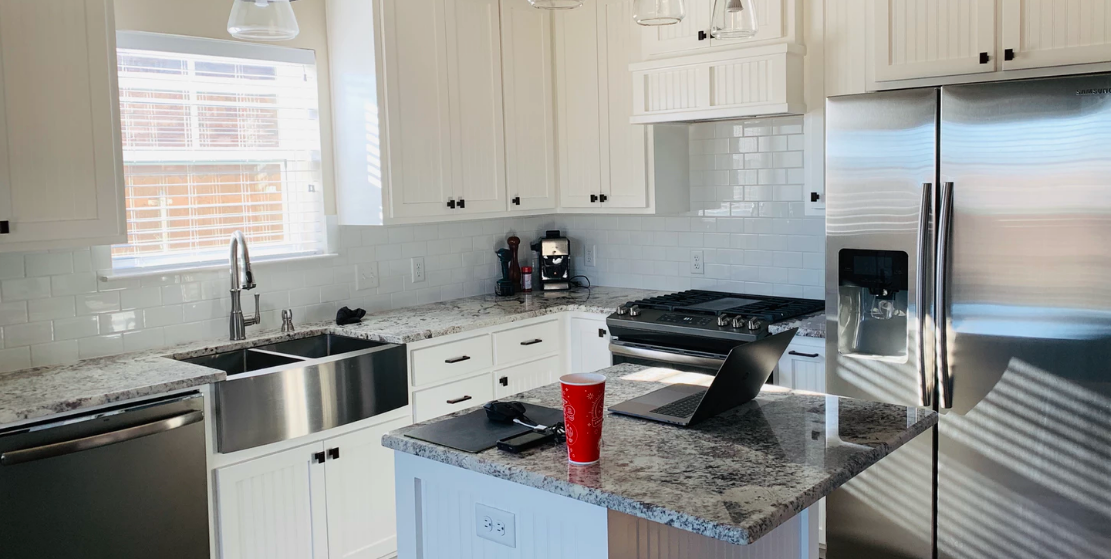 Ensure that the stone you choose is durable enough to stand up to whatever you'll be using it for.

Make sure that your countertop matches with the general style and color scheme of your home. Once you've installed a countertop, you don't want to take it out and start all over again because it didn't match with the rest of your home interior.
Different textures
Colors and patterns aren't the only parts of Michigan countertops that make them trendy – different finishes are also an important factor in your countertop design. While there are other options out there, the three countertop finishes that we're going to talk about are currently some of the most popular choices.
Polished finishes
Most of the countertops you've seen have probably had a polished finish. This finish gives a countertop a glossy, shiny texture that's extremely popular.
Matte finishes
Otherwise known as a "honed finish," a matte finish is pretty much the opposite of a polished finish. Instead of making a countertop look glossy, it creates a matte look that's currently very trendy. In fact, a matte finish is probably more popular than the common polished finish at the moment.
Leathered finishes
Somewhere in between polished and matte finishes, a leathered finish gives a countertop a little polish but reigns in the glossiness. Additionally, it brings out the natural characteristics of a countertop. It's a new style that's recently become increasingly popular.
Contrasting colors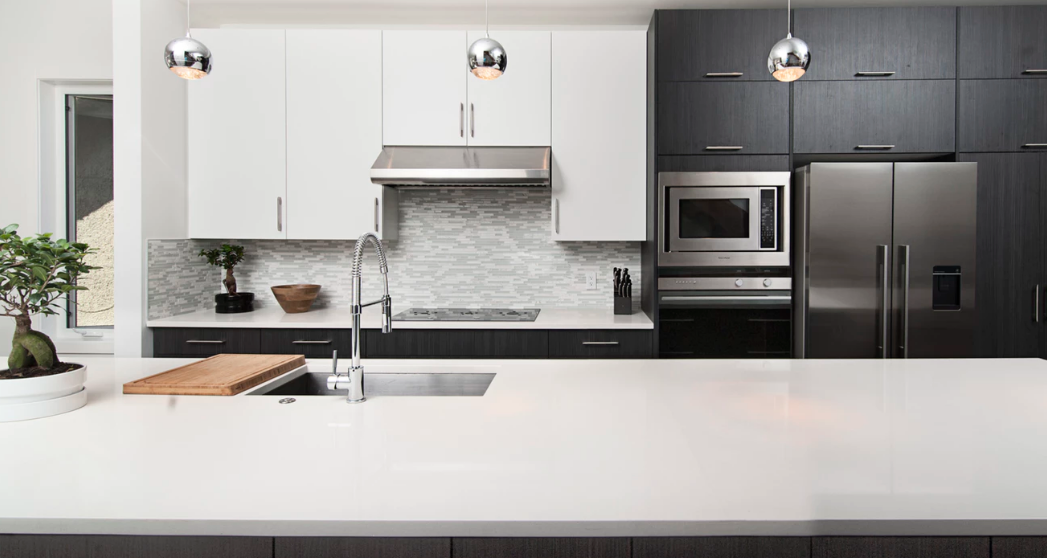 Many trendy designs include tasteful contrasts. Often, this means that you should choose lighter countertops in a room with a darker color scheme, and vice versa. Black and white are the two colors that create most of these beautiful rooms, but you can always incorporate other neutrals or accent colors if you'd like – one way to vary from this typical color scheme a little bit is by installing a butcher's block countertop in a black kitchen. You'll still have a striking contrast, but the wooden countertop will bring a little warmth to your design.
Kitchen islands with a dark color scheme
Kitchen islands have been popular for quite some time, but they're still trendy now – and you can make yours even more on-trend with a dark color scheme. Creating a dark theme for your kitchen island is as simple as choosing black countertops. If you're ready to go all out with your dark color scheme, black is a great color for the rest of the island as well. If you're worried about having too many dark colors in your kitchen, don't be! Just add some lighter colors around the room and enjoy the elegant contrast you've created.
Stay trendy with your countertops
If you're going for a trending look in your home, your countertops should definitely be a part of your design plans. In fact, they should be a significant factor in your design. Countertops play a big part in a home's style! Read up on Michigan countertops to find out more ways to use them in your home. It may not make you an expert, but it can't hurt either!