Stone countertops are a common feature of luxurious homes. But just because they're common doesn't mean they're ordinary. In fact, each of the luxury homes we're featuring today is unique in its own way, stone countertops and all! If you dream of owning a luxury home of your own one day, maybe these homes will inspire you and help you decide what you want, right down to the smallest details. (More specifically, the countertops!)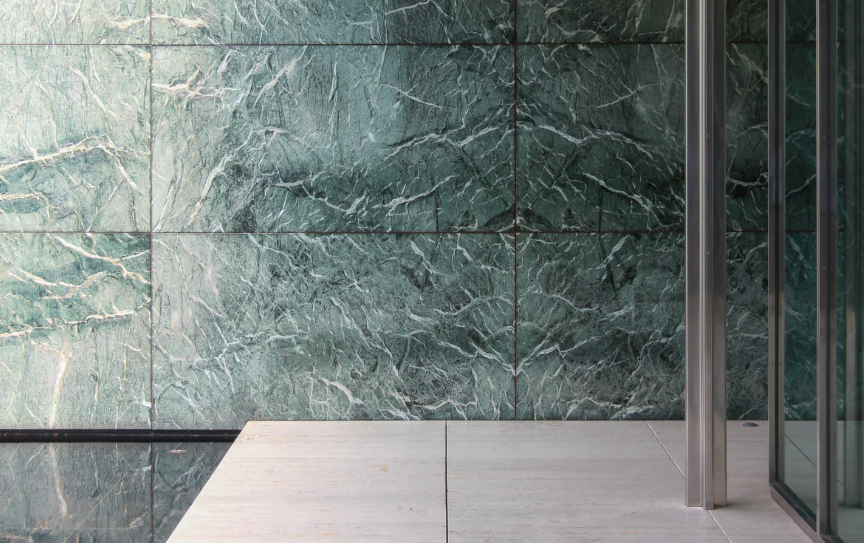 A luxurious home for a luxurious lifestyle
Located in Canada, this home is at the peak of modernized luxury. Its stark, simple color scheme leaves plenty of room for elaboration while still making a powerful statement. Additionally, it has so many small details that make it a luxury home: for example, the lighting in this home is flawless. However, we're more interested in the countertops: 
This kitchen is a masterpiece, and its countertops help bring together the look. Specifically, the island provides a striking contrast with both black and white stone in its design. In addition, the sleek, clear-cut design of this countertop is perfect for the theme of this room. 
Of course, the kitchen isn't the only part of this home that features stone countertops. A look at the bathroom shows us that these homeowners are partial to stone. As you can see, they chose white stone for this room. Once again, the snow-white countertops contrast with their surroundings, creating a luxury look that's quite appealing. 
Finally, this luxurious shower features gray stone in its design. Who wouldn't want to take a long, hot shower in this walk-in? It doesn't get much more luxurious than this! 
Absolute luxury in another inspiring home
This inspiring luxury home is also located in Canada. What's so special about this home? Well, for one thing, there's so much stone throughout its design! Where do we even begin? Maybe the kitchen is a good place: 
White-and-gray Calacatta marble graces the interior of this kitchen. And the graceful marble isn't just limited to the countertops; the backsplash and waterfall island also feature Calacatta marble. The whole color scheme blends together unbelievably well. 
A stone fireplace takes the elegance up a notch in this suave bedroom. Large and stately, it's an impressive addition to the room's luxury look. 
These homeowners really like to stay warm! Another stone fireplace serves as a focal point in the living room of this home. It looks like a great place to wrap up in a blanket and drink coffee on a fall day. 
The black marble bathroom is on-trend and classy. If you want to feel like royalty in your own home, a bathroom like this is a good place to start.
Luxurious LA home
This home has so much going for it – luxury looks, a beautiful view, and an attractive location. Even better, it's got plenty of luxurious features (such as stone countertops) that make it a top-tier choice. 
An impressive black marble fireplace is the clear centerpiece in the living room. Can you imagine walking into someone's living room and seeing this? 
This home has eight bathrooms – eight! – and this one is a good example of the luxury of each bathroom. It has an extravagant tub, a sleek walk-in shower, and marble walls and floors. 
Finally, this home has a large wine cellar that includes a marble bar top. It seems impossible to run out of things to do in this house. If you're bored, just run downstairs and relax at your own personal bar! 
Luxury homes & their stone countertops: beautiful and inspiring
No luxury home would be quite as luxe without its stone countertops. Each home we've looked at today is equally beautiful and inspiring to us, but which one inspires you the most? If your dream is to have a luxury home of your own one day, there's nothing wrong with starting your planning process now. In fact, thinking about the design you want is probably a good idea – that way, you'll have a rough draft prepared in your head. And of course, it's also a great way to pass the time!