You already know that a stone countertop could give you the look you want in your kitchen, bathroom, or office area. But you're also wondering how it impacts your financial bottom line. Aside from the increased enjoyment you'll experience when you catch sight of it, could it add value to your home in other ways? Let's take a look at this question of stone countertop and home value.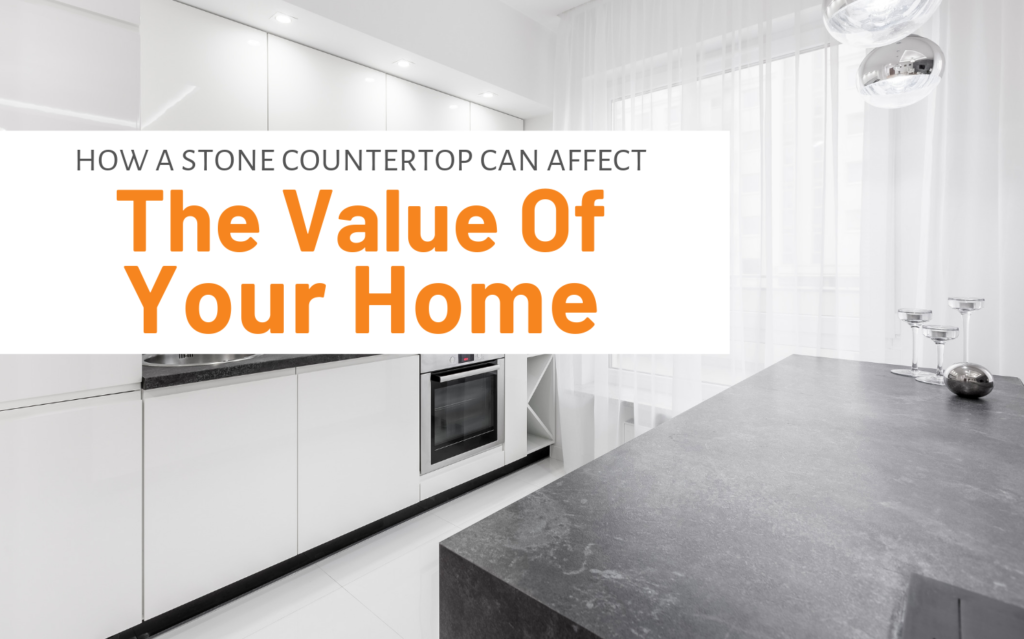 While granite, marble, and quartz (which is engineered stone) may be some of the first stone countertop options to come to mind, they aren't the only countertop materials. Actually, you can also have a countertop made from lava, schist, limestone, travertine, or soapstone to name a few more. 
Stone countertops—a word about granite (and quartz, too) 
When it comes to countertops and value, here's a word from SFGate. "In general, granite has a higher resale value than quartz. Granite can increase the value of your home by as much as 25 percent of the countertop's retail value, according to Robert Measer, of Hunt Real Estate." But, as SFGate goes on to say, it's no guarantee your resale value will be more.
Genae Valecia Hinesman writing at The Nest also speaks highly of this countertop option. "Professionally installed granite adds well beyond the average 25 percent of its retail value to a home than other quality additions such as floors and cabinets … On the open market, a home with granite surfaces consistently commands a higher sale price than comparable homes being sold in the same area."
But while granite may be great, it appears to have some competition. According to the 2018 U.S. Houzz Kitchen Trends Study, it looks like "among homeowners updating countertops or flooring," engineered quartz took the top spot for "countertop material" with 43%. Granite, on the other hand, was next at 34%.  
General remodeling statistics
For a broader more bird's eye perspective, we turn to Remodeling's Cost vs. Value 2019. 
We see them compare, "average costs for 22 remodeling projects with the value those projects retain at resale in 136 U.S. markets."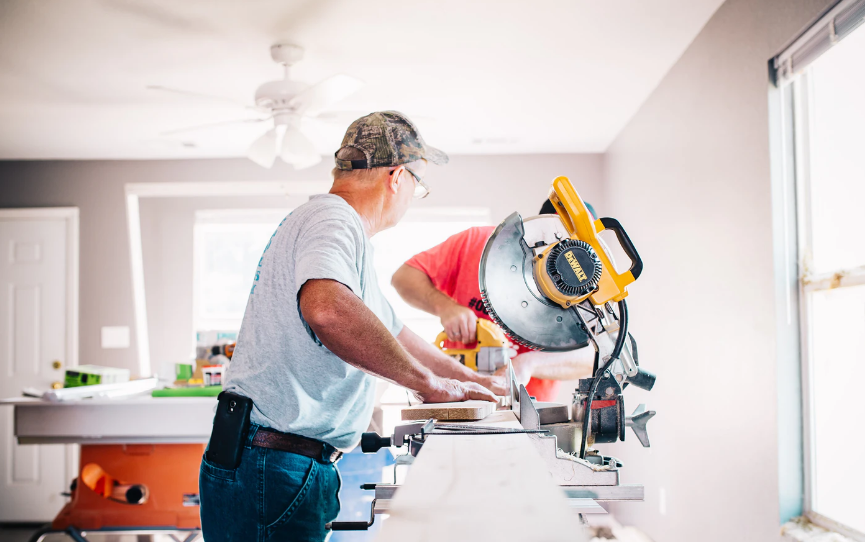 Thanks to the Cost vs. Value 2019 listing and to the further breakdowns that the listing links to, we can dig a little into kitchen and bathroom remodeling. Check out the information below, and head to the link above to analyze further yourself. 
Kitchens
Their midrange major kitchen remodel included laminate countertops. The job cost was $66,196 while the resale value was marked at $41,133. They said the cost recouped was 62.1%.
On the other hand, in an upscale major kitchen remodel, the countertops were made of stone. In that case, job cost weighed in at $131,510 and resale value at $78,524. And they noted the cost recouped was 59.7%.
Bathrooms
The midrange bathroom remodel included "solid-surface vanity counter." Job cost for that category came in at $20,420 while resale value was noted at $13,717. Cost recouped was listed as 67.2%.
The upscale bathroom remodel included a countertop of stone. And it offered a job cost of $64,743; resale value of $38,952; and cost recouped at 60.2%.
Creating a home a buyer would like
It's also great to consider what buyers are looking for. Do they want stone countertops? You may like your home just the way it is. Yet if you're looking to sell, it could pay to think about the preferences of homebuyers. 
The National Association of Home Builders (NAHB) surveyed about 4,000 buyers to learn about what they want. When it comes to kitchens, here's something to note: "Top finishes include stainless steel appliances (67%), granite or natural stone kitchen countertops (57%) and white kitchen cabinetry (32%)."
Did you catch that? "Natural stone kitchen countertops" not only merited mentioning, but it looks like over half the buyers surveyed would like that feature. So, if you're planning to remodel your kitchen with an eye to reselling, take that into consideration. 
What a stone countertop might do
While we can't say exactly how much a stone countertop will add to your own home's value, there's one thing we believe stone definitely can do. And that is to make a space more beautiful. Choose the right stone for your space and see the results for yourself.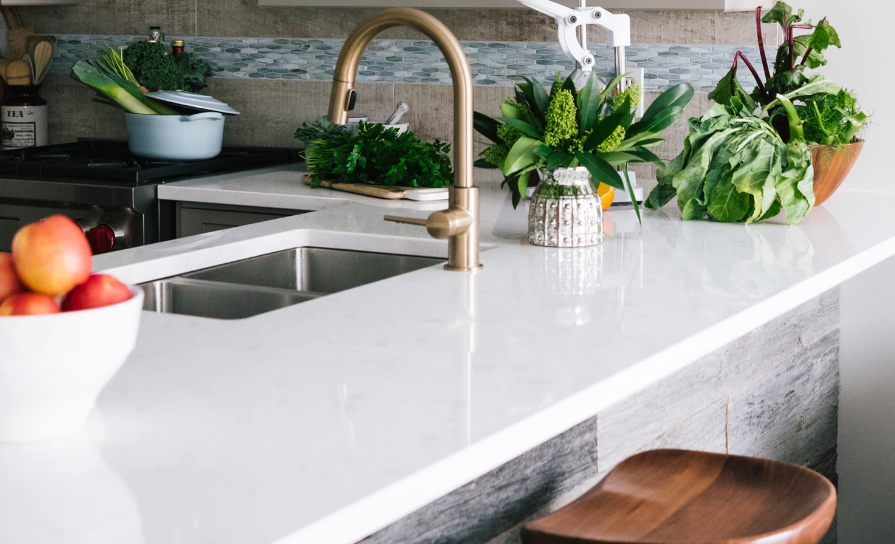 Aesthetic appeal
While this one may not be as tangible or measurable, use your own memory to back this up. Have you noticed that in more upscale environments, you'll see stone countertops? Maybe you've seen them in high-end hotels or conference centers. Or maybe you recall seeing kitchen makeovers on TV that included stone. One thing's sure—stone countertops can add authenticity and beauty to your space, whether it's a home kitchen, a public restroom, or a new restaurant. 
A stone countertop will also give you a gorgeous surface on which to work. And, if you select well, it can help you achieve the desired look for whatever area you're redesigning. 
From dream to reality
Choose a stone countertop specialist you trust to help you get the job done right. Check out our Questions To Ask Before Hiring A Countertop Specialist. And select your stone type and color wisely. Take a look at our How To Match Your Countertop With Your Color Palette & Style.