Condos may not be the first place you'd expect to find stone countertops. However, condos with stone countertops are out there – and once you've seen a few examples, we think you'll be able to see how well these two things fit together. In fact, if you have a condo of your own, perhaps you'll even begin to consider having stone countertops installed. Whether the condos we feature provide inspiration or just entertainment for you, you'll definitely enjoy taking a peek into these home designs and their stone countertops.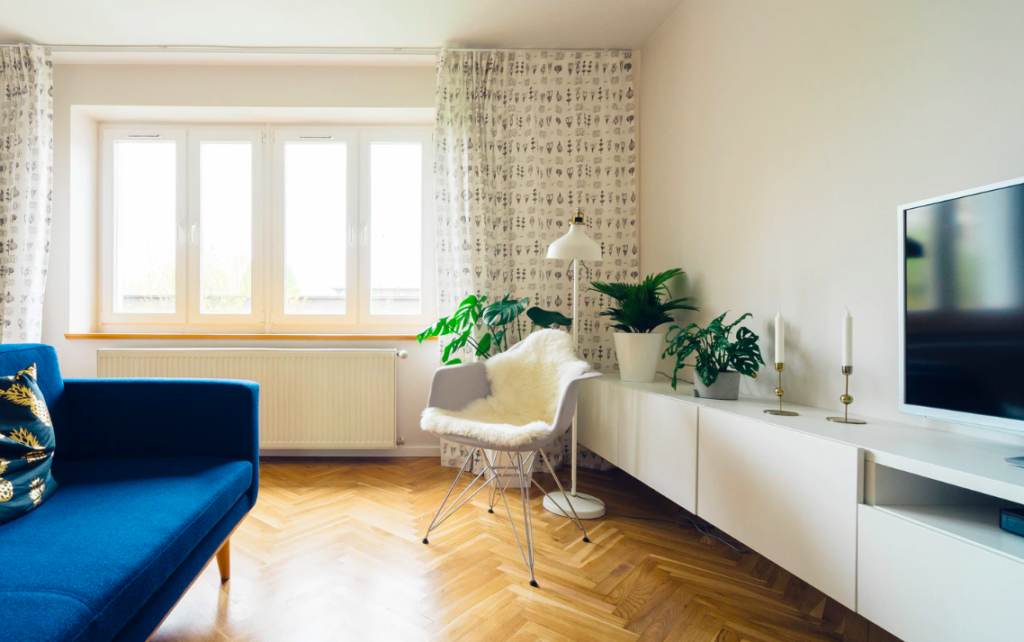 Condo #1: A modern condo tour
This condo has a modern flair that gives it a refreshingly spacious look. In addition, it features several stone countertops – the perfect way to bring some class to a well-designed condo. Our walkthrough of this home starts in the office room:
The desk in this office is small but functional, showcasing a durable stone surface in white. 
The living room and dining room both put stone surfaces on display. In the living room, a small end table with a stone surface is the perfect size for a reading lamp. The dining room is home to a dining table featuring graceful marble, a perfect addition to the look of this room. 
A focal point of the living room, the marble fireplace is a great way to centralize its design and add comfort to the somewhat minimal space. 
Everything takes on a darker look in the kitchen. Black granite countertops are a perfect choice alongside the dark wood floors, dark cabinets, and stainless steel appliances. The kitchen island also sports a dark granite surface in keeping with the rest of the room. 
Finally, this small guest bathroom features a white marble countertop that's a good option for its color scheme. 
Condo #2: Contemporary with a little taste of luxury
Another modern condo is here to inspire, and if you ask us, this one even looks a little luxurious! Let's break down some aspects of this gorgeous design – including its stone elements, of course. 
The small end tables in the living room are minimal but centralizing, an excellent choice for this design. Additionally, their snowy-white tone fits right in with the rest of this room. 
In the kitchen, glossy black countertops create a stunning and contemporary look. Imagine cooking all your meals on these intriguing surfaces!
Even the built-in desk located in the kitchen has a durable stone surface. 
Condo #3: A condo for beach days
Condo #3 is a beach home, and we have to say, it doesn't get much cuter than this! Starting in the kitchen, let's take a look at the stone featured throughout this condo/beach house. 
The brown-and-white pattern on this kitchen countertop is ideal for a beach theme. Even better, its color and pattern will go with just about any style, meaning that if this condo ever gets renovated, the kitchen countertop may still be a good fit for a new look. 
The bathroom showcases the same type of countertop as the kitchen, and it's just as beautiful in this room. Reminiscent of sand and sunshine, its brown color creates a classic beachy look. 
In the living room, a cute end table with a stone surface helps bring the theme together. 
Gorgeous and inspiring
These condos are inspiring examples of what happens when someone puts a little time and effort into a small space. So, if you're thinking of renovating your own condo to look like one of these, why not include stone countertops in your design? As you can see, a few touches of stone here and there are definitely in order for any modern renovation!