Marble and granite countertops are so popular that they've become mainstream. In fact, they've even become mundane to some homeowners who want something more individual. But what most people don't realize is that there are plenty of unique marble and granite designs. In case you're on your own search for something out of the ordinary, we'd like to share a few ideas right now!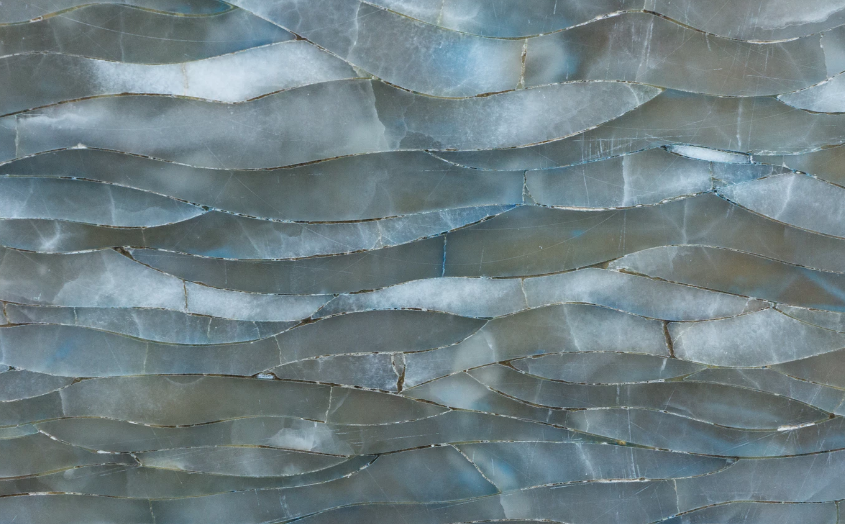 Unique marble and granite designs: granite colors & patterns
Granite is quite possibly the most common countertop: many people settle for brown granite with a standard edge design. While this is a trendy style that looks great in any home, there are definitely some ways to get out of the box and be different. These include different colors, patterns, and edge treatments. 
Amadeus granite
Amadeus granite is anything but regular. You won't have to worry about being stuck with a single color: a mix of black and white surrounds ripples of blue and small red flecks. Conversely, if you're not sure about too much color, Amadeus granite is subtle enough to avoid overwhelming the rest of the room. 
Ruby Red granite
If you're ready for a serious splash of color in your kitchen, try Ruby Red granite! It isn't for every home, but that's the whole point, right? Your home will never lack color and individuality with this gorgeous color. 
Black Marinace granite
Instead of a unique color for your countertop, maybe you're looking for an unusual pattern. Black Marinace granite is an interesting pattern that's sure to make you look twice! Its stately black surface showcases dozens of stones and pebbles in a design that's both elegant and down-to-earth. 
Black Agate granite
Ready to take things up a notch? Black Agate granite is a semi-precious granite countertop that'll give you an unmistakably unique pattern. With its beautiful colors and designs, a Black Agate countertop comes at a high cost – but it'll be worth it for the individuality. If you want your home to look different and luxurious, this countertop is a good choice.
A unique edge treatment
Another way to create an individual look in your home is by choosing unique edge treatments for your countertops. 
Free form edge
Unlike a typical square or bullnose edge, a free form edge is a more random way to finish the edges of your countertop. You can't avoid being unique with this edge treatment. 
Marble colors and patterns
Let's take a look at the marble side of unique marble and granite designs. 
Tropical Blue marble
Instead of white or gray, try out Tropical Blue, an equally beautiful shade of marble. This mild color tone is perfect for kitchens or bathrooms and goes with many color schemes.
Spanish Gold marble
Spanish Gold marble is another good choice. A little brighter but still as graceful as plain white marble, Spanish Gold throws in a dash of stately golden color with white and gray. It's both a classy and cheerful addition to your home.
Striated gray-and-white marble
Yes, white and gray are fairly typical colors for a marble countertop, but this one is definitely unique. Its "striated" pattern gives it something new and different. Best of all, it still goes with many home styles despite its individuality. 
Calacatta Gold marble
Popular, magnificent, and beautiful, Calacatta Gold marble has a beautiful pattern and a luxurious look. It's one of the more expensive types of marble, which means that if you're looking for a way to spend some money on your home, this is a good place to do it. 
Expensive edges
There are plenty of countertop edges known as "standard," but there are also several edge treatments that are more expensive. If you're among those who enjoy investing money in their countertops, choosing an edge that costs more will set your countertop apart to a degree. 
Make your countertops all your own
There's nothing wrong with following a trendy theme, but there's nothing wrong with being unique either. Choosing some unique granite and marble designs is a great way to do that, and now you've got a good place to start! Exploring different colors, patterns, and edge treatments will help find out what's just right for your home. Have fun and get started today!