Adding something unique to your home is a great way to make a house feel like home. These unique kitchen countertops are a good place to start!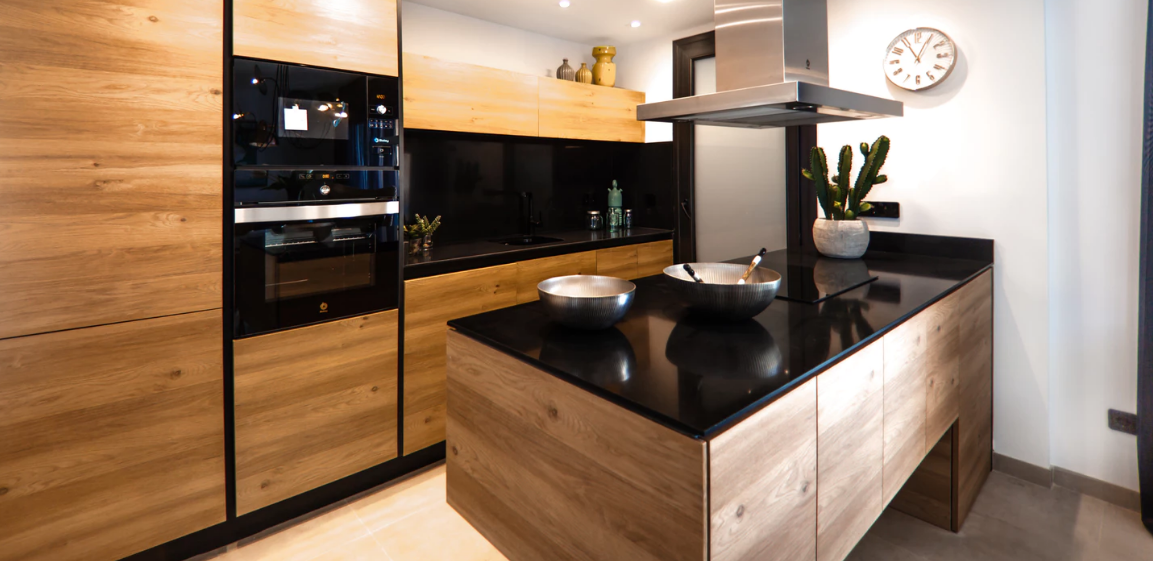 Exotic types of stone and individual patterns
All countertops are not created equal, and that's something to think about when you're shopping for a countertop. If you want a granite countertop but you don't want to look too mainstream, why not try out something more exotic? Some types of granite are more upscale – and unusual –  than others. Palomino granite is one of these exotic countertops. It's a gorgeous material that really adds to its surroundings. Even blue granite, less exotic but still beautiful, is a great way to bring color and individuality into your home.
Exotic colors aren't the only characteristic you can look for if you're interested in finding a unique countertop. You can also search for distinct patterns. Even a typical marble countertop can have a unique veining pattern that sets it apart from other marble countertops.
Extra-colorful choices
Many people choose lava countertops for their kitchens due to their durability and other useful benefits. While this is a great reason to have lava countertop installed in your kitchen, don't forget that lava countertops are also an extremely unique countertop choice if you want them to be! You can purchase lava countertops in a wide range of colors, such as bright blue, yellow, or purple – colors you don't normally see in the kitchen. Potentially, you can take your entire kitchen to a new place with colorful lava countertops as a central theme.
Split level countertop
Who says countertops are only for cooking? A split level countertop has two "shelves". It has an upper-level shelf that you can use as a breakfast bar and a lower level shelf for a sink or workspace. Any type of natural stone looks great with this smooth design, but we're a little partial to granite or marble. Of course, the stone you choose will depend on your kitchen design and personal preferences.
A free form edge granite countertop
Granite countertop is such a common kitchen feature these days that it's almost become plain. To combat this, try a free form edge granite countertop. Unlike a typical countertop, a free form edge countertop incorporates a little more versatility into its design. Its edges are usually cut in a wavy pattern. We think this is a creative way to make granite look much more unique in your home!
 Other edge styles
There are many ways other than free form edge to dress up the edges of your countertops. A few ideas you should consider include a bullnose style, a beveled style, or an eased style. There are some other options that you should definitely look at as well before making your final decision. While you're doing this, try to think about what style will look best with the countertop color and pattern you have so that you can make the best choice. Also, remember that you're going for a unique look, which means that you shouldn't limit yourself to what you think someone else would choose!
Ways to dress up your countertop
Want to dress up your countertop a little bit? Don't leave it as a simple countertop – instead, take some steps to make it even better! Here are a few things you can do to make your countertop unique and a little bit fancy:
Install a pop-up outlet in your countertop so that you can charge your phone while cooking dinner. You never know when this will be handy!

Have a river sink installed in your countertop. A river sink is bigger than a typical kitchen sink and has a much more graceful design, bringing some extra elegance to your countertop. If you're going to be doing plenty of cooking, a larger sink is definitely a worthwhile consideration, at the very least.

Create a futuristic look in your kitchen by installing an

induction cooktop

in your countertop. No more walking back and forth from your stove to your workspace – instead, you can do all your cooking on your countertop! Additionally, an induction cooktop will bring a high-tech feel to your kitchen and make cooking dinner even more fun. While these cooktops aren't for every home, they might be for yours.

Individuality is worth pursuing!
If you're nervous about standing out too much while planning the design of your kitchen countertops, no need to worry! Unique designs have a style and elegance that are all their own, so let your inner artist choose whatever original features you love for your countertops. Of course, there's still the process of installing your unique countertops, so don't forget to find the right answers before installation. Other than that, let your creativity take over and enjoy your unique design!