Minimalist style and stone countertops – can the two meet in your home and still look good? In the kitchen, bathroom, or any part of your home, we're convinced that these two styles can co-exist. In fact, we're so won over by this idea that we've gathered a few examples to inspire your home design as well.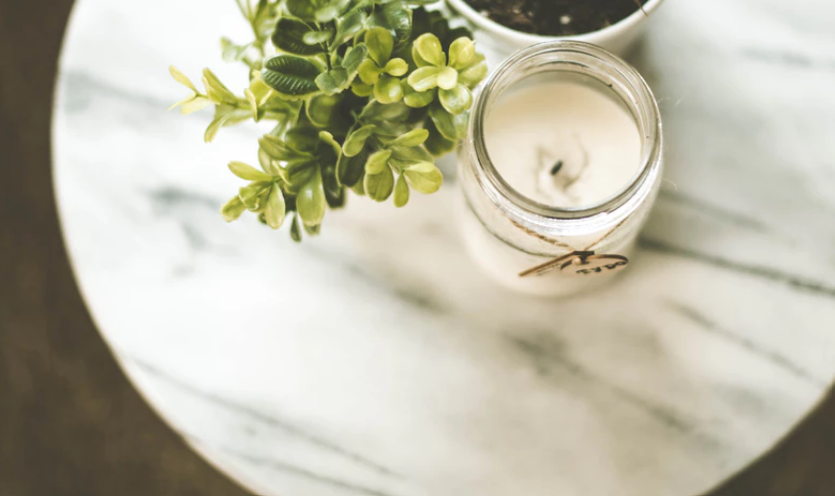 Minimalist style: a summary
For most people, the words "minimalist style," bring certain features to mind right away. White homes with only the bare essentials and a few accent pieces are the hallmark of minimalism. The question we're asking today is whether stone countertops can fit into this style. Are they too "extra," or do they compliment a practical, naturalistic minimalist design?
Stone countertops in a minimalist home
Plenty of stone countertop designs fit right into a minimalist home. While it's not the only option, marble is a common choice for minimalist countertops. Of course, white, black, and gray countertops are very popular color options. No matter what part of the home they're in, the following countertops are great examples of what we're talking about.
Ideas for a minimalist kitchen
This article highlights the beauty of marble countertops in a minimalist kitchen. More specifically, white or light gray tones of marble are popular choices. For example, a gray marble backsplash completes the look of this sleek, modern kitchen:
This one centers around a beautiful white marble breakfast bar. It shows off the essence of minimalism and offsets the darker elements of this kitchen as well.
In this kitchen, the minimalist look extends from the countertops into the white kitchen island. This creates an elegant but still comfortable feeling.
 Finally, add this kitchen to the list! The gray-white countertop and tile backsplash create the look that this kitchen needs.
Minimalist bathroom inspiration
Your kitchen isn't the only place for a minimalist design. Dark color schemes for bathrooms are in right now, and minimalism isn't all about light colors. This bathroom with black marble countertops is a great example of a darker minimalist design:
 Soapstone is another great choice if you prefer a dark color scheme in your bathroom. This soapstone countertop is dark gray with white "veining." It highlights this minimalist bathroom design just right.
We're back to marble again! This bathroom combines concrete floors and white marble countertops, creating a stunning combination. Marble is certainly a popular choice for minimalist designs, and it's easy for us to see why:
If you want to go "ultra-minimalist," marble is a great way to do that too. This bathroom features extremely simple fixtures in white marble. It represents minimalism at its finest.
Putting it all together
Before making any permanent changes, decide what kind of color scheme you're going for. Do you want a white-on-white or an all-black theme in your home? Or would you prefer something in between the two extremes? A white room with white countertops provides a familiar minimalist look, but a white room with black countertops is a stunning contrast that you might love even more. Think about what colors will make up your palette and which ones you'll choose for your countertops.
 Additionally, keep in mind that minimalism isn't just a style for your kitchen or bathroom. Every part of your home can be part of this clean and comfortable style. It's up to you how far you want to take this look in your home!
So, will you choose stone countertops for your minimalist home?
In the end, it all comes down to your personal preferences for your home. We think that natural stone countertops are a beautiful addition to a minimalist home, but what really matters is what you think. If you think natural stone will fit in with your minimalist design, then go for it! Stone countertops have so many benefits that man-made countertops just can't provide. So, even if stone countertops aren't your cup of tea, they might give you some practical advantages that you need in your life!