Quartzite or granite – which is the better choice for your commercial countertops? While there are advantages and disadvantages to both, you should still be able to make an informed decision for your business.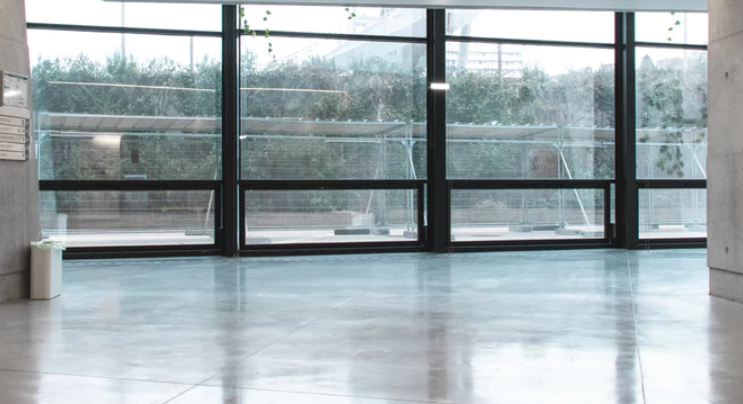 To help you make this important decision, we've put together some information on the benefits of quartzite vs granite countertops.
How are you planning to use your countertops?
First of all, you should consider how you're going to use your countertops. In other words, what types of wear and tear will they have to endure? Is the material you choose going to match well with its surroundings? For example, if you're looking for a countertop to use in a commercial kitchen, durability is a big deal; but, if you're choosing countertops for a bank or office room, durability is still a concern but general aesthetic might be more important to you. Think about what you need out of a countertop before making a choice.
Quartzite vs Granite: some pros and cons of a commercial granite countertop
Granite is a popular countertop material within the home and in a commercial setting. Is it the right countertop for you? Take a look at some pros and cons of commercial granite countertops to find out.
Granite is fairly durable
In general, granite is durable enough to hold up to normal, everyday wear; this makes it a great choice for a bank or office, where extreme heat resistance and prevention of impact-related damage aren't the biggest priorities. In other words, it definitely has enough durability to stand up to most of the work you'll do on a daily basis.
It's a good choice with regards to style
Granite isn't the most high-end countertop material, but it's still a very stylish option. It's also available in many colors. This means that a granite countertop will match well with many color schemes – especially the color schemes often found in a bank, office, or other professional establishments.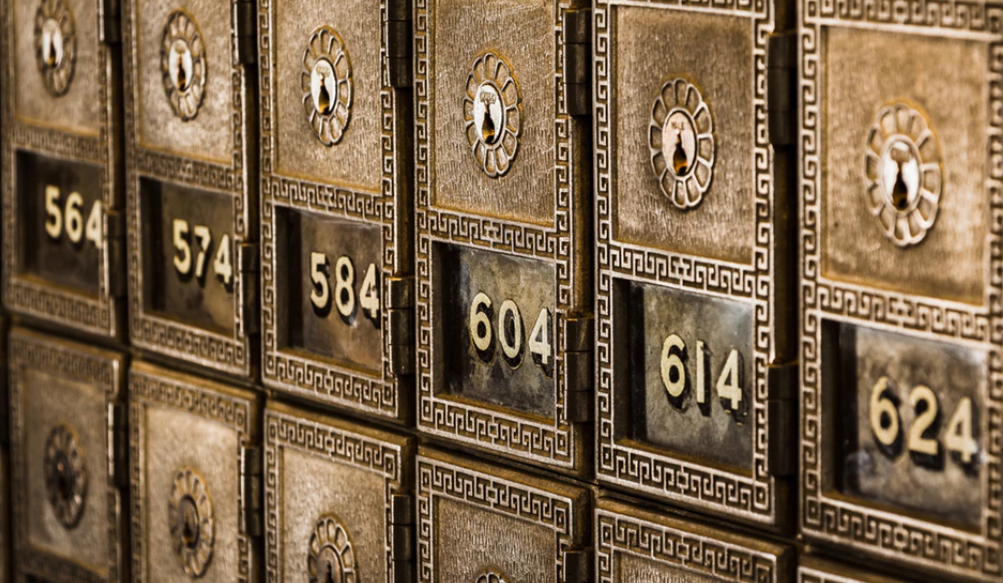 Unfortunately, granite isn't the most durable countertop
If you're looking for a countertop to use in a commercial kitchen (for example, a restaurant kitchen area) granite isn't the best choice. Granite countertops are durable, but they're also vulnerable to chips, scratches, and heat-related damage. For example, a hot pan placed directly on a granite countertop can cause the granite to stain or eventually crack. Additionally, common cooking materials such as oils or greases can stain even a sealed granite countertop sooner or later. This makes granite impractical for heavy use in a restaurant kitchen area.
Upkeep is inconvenient
Granite countertop requires sealing at least once a year, which might be tedious for some. Also, quick cleanup of spills or standing water is a good idea. In a busy commercial kitchen, this could become a problem. On the other hand, you aren't as likely to spill excessive water or food on an office countertop, which means it may not be a big deal in that setting.
Pros and cons of a commercial quartzite countertop
What about quartzite? Is it a better choice for your commercial countertops?
Quartzite is one of the most durable countertop materials
Quartzite is durable enough to use anywhere. This countertop material is heat-resistant, rarely forms stains, and is extremely sturdy, meaning that it doesn't scratch or chip – as long as it's sealed properly. It's also not as porous as granite, meaning that it won't gather bacteria as easily. Obviously, it's a good choice for an office or a kitchen because of its toughness.
It makes a style statement
While it's a gorgeous material in its own right, quartzite is often considered a very elegant countertop because of its similarity to marble. In fact, there are a few types of quartzite that look almost identical to marble. Even better, quartzite has the high-end look of marble but is much more durable, making it a tempting choice.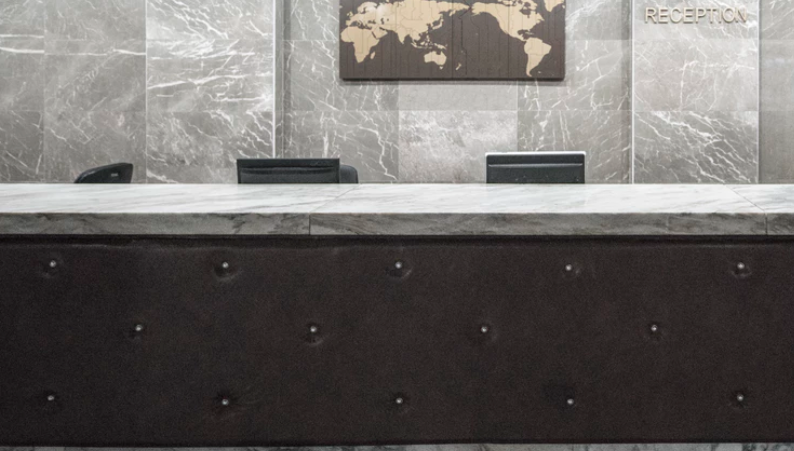 Quartzite also requires some upkeep
You should seal a quartzite countertop at least 1-2 times a year. Also, it's possible to damage quartzite: although it's rare, quartzite can crack due to extreme heat or stain when it's exposed to certain acids.
So, which one should you choose?
Ultimately, you get to choose between the benefits of quartzite vs granite for your commercial countertops. But there's a few things you should keep in mind when doing so:
Quartzite is more durable than granite. This means that quartzite is often a better choice for a restaurant kitchen than granite.

If you want your commercial countertops to look high-end, granite and quartzite are both great choices. The scales tip slightly in favor of quartzite, however, if you need a high-end look and durability all in one.

You'll have to do some upkeep with both granite and quartzite.

Quartzite is more expensive than granite, so you'll need to decide if the extra expense is worth it.
Find the best commercial countertop for you
Of course, the most important part of choosing a countertop is that you find what works for you. After you've decided on a countertop material, make sure that you know what questions you should ask before you hire someone to install your countertop. Hopefully, you've learned enough about the benefits of quartzite vs granite to make the right choice for your commercial countertops!